FREE: Walter Raleigh and the Origins of the English Empire with Alan Gallay
February 18 @ 3:00 pm

-

4:30 pm
Walter Raleigh and the Origins of the English Empire
Walter Ralegh is known for founding England's first colony in America, the failed Roanoke colony, and for his fruitless search for El Dorado, the legendary city of gold. But his historical importance far exceeds these failed enterprises. Ralegh stood at the center of all the major colonization projects under Queen Elizabeth I's reign, including playing the lead role in Ireland. Gallay offers a new origin story for the English Empire. He reconstructs the strange brew of science, mysticism, poetry, utopianism, and militarism against Spain, to demonstrate how English saw colonies and empires as not only their future but the central fact of human history. Ralegh also offered a radical conceptualization of colonialism that ultimately was rejected by his countrymen—where English and Natives would co-create an empire for the mutual benefit of both, in which the Natives would retain their cultures, religions, and societies.
Alan Gallay holds the Lyndon B. Johnson Chair in American History at Texas Christian University. He was the founding director of The Center for Historical Research at Ohio State University. His books include the Bancroft Prize-Winning, The Indian Slave Trade: The Rise of the English Empire in the American South, 1670-1717; Colonial and Revolutionary America; Indian Slavery in Colonial America; The Colonial Wars of North America; and, most recently, Walter Ralegh: Architect of Empire.
Book signing to follow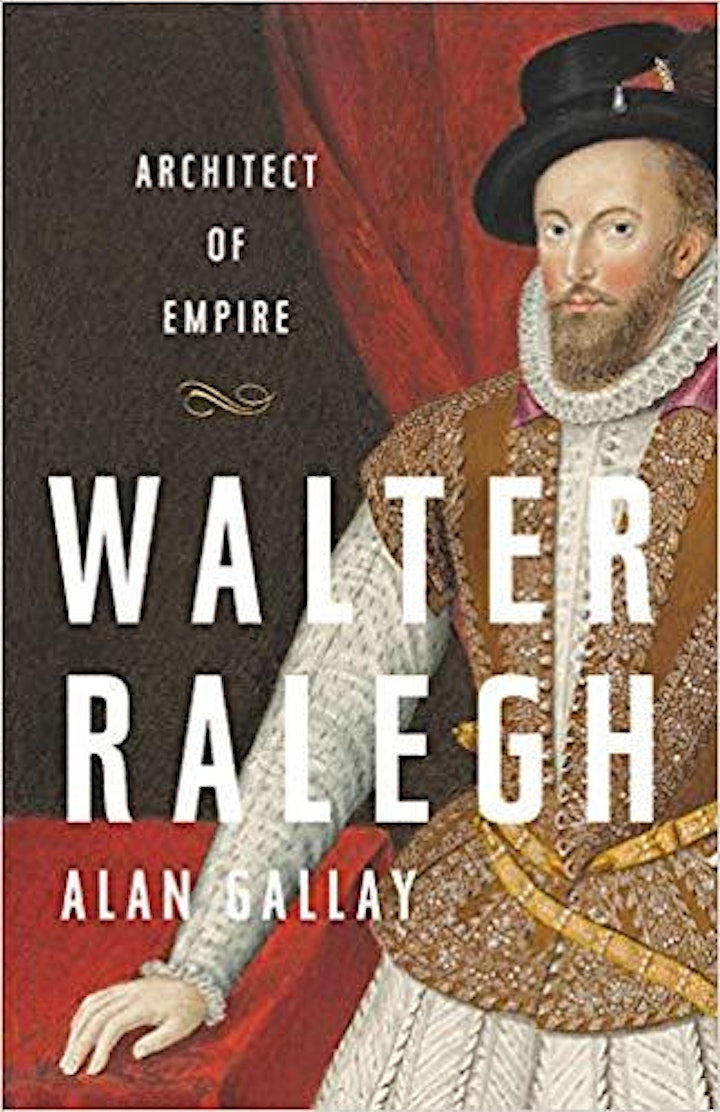 These events are hosted by other organizations. Contact information for these organizations is available on each events detail page.